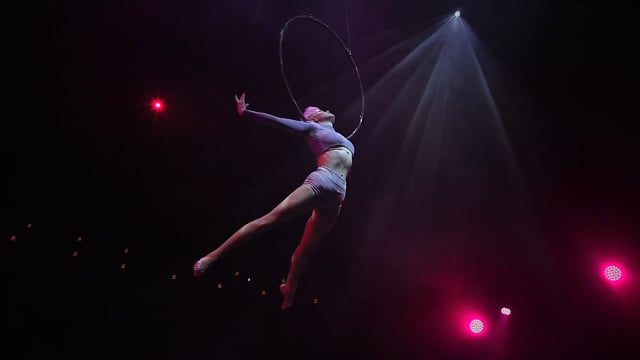 Watch Now
Vienna's style grips you as she freefalls into emotional fluidity.
She snatches the hoop, which throws her into weightlessness. Rough and hard, it softly strokes her tender flesh.
Vienna plays with dueling powers to create a striking sense of harmony. Feeling the pain is the only way to value and love the good in life.
Up there - silently spinning in the glow of possibilities.