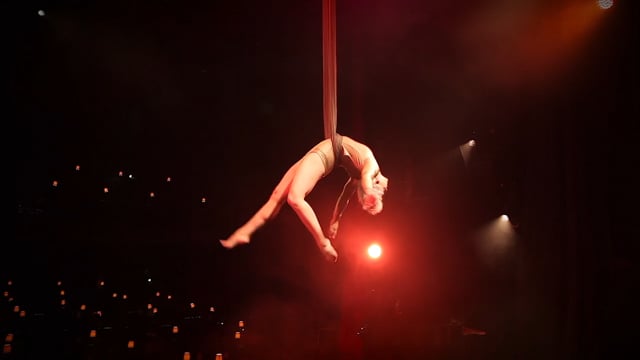 Watch Now
Sina's intuitive flair pulsates through her entire act.
Her movements, as she enfolds herself within the fabric, are delicate and striking.
A breath of stillness before swiftly untangling herself to freefall into weightlessness, only to let the silk gently gather her up.
She tempts you into the mysteries of her mind, but leaves only an eternal secret behind.
- Letting go to be caught.